Zootechnical and industrial ventilation
BRL 330 is our series of permanent magnet synchronous motors created specifically to meet the needs of customers in the field of zootechnical and industrial ventilation.
This series of motors has been designed in order to maximize efficiency, silence and torque density.
The BRL 330 motors can be combined with any type of drive the customer wishes to use, or they can be purchased in the version with drive integrated in the motor.
The nominal speed can vary from 150rpm to 500rpm depending on the customer's needs.
Direct drive motors for fans and air destratifiers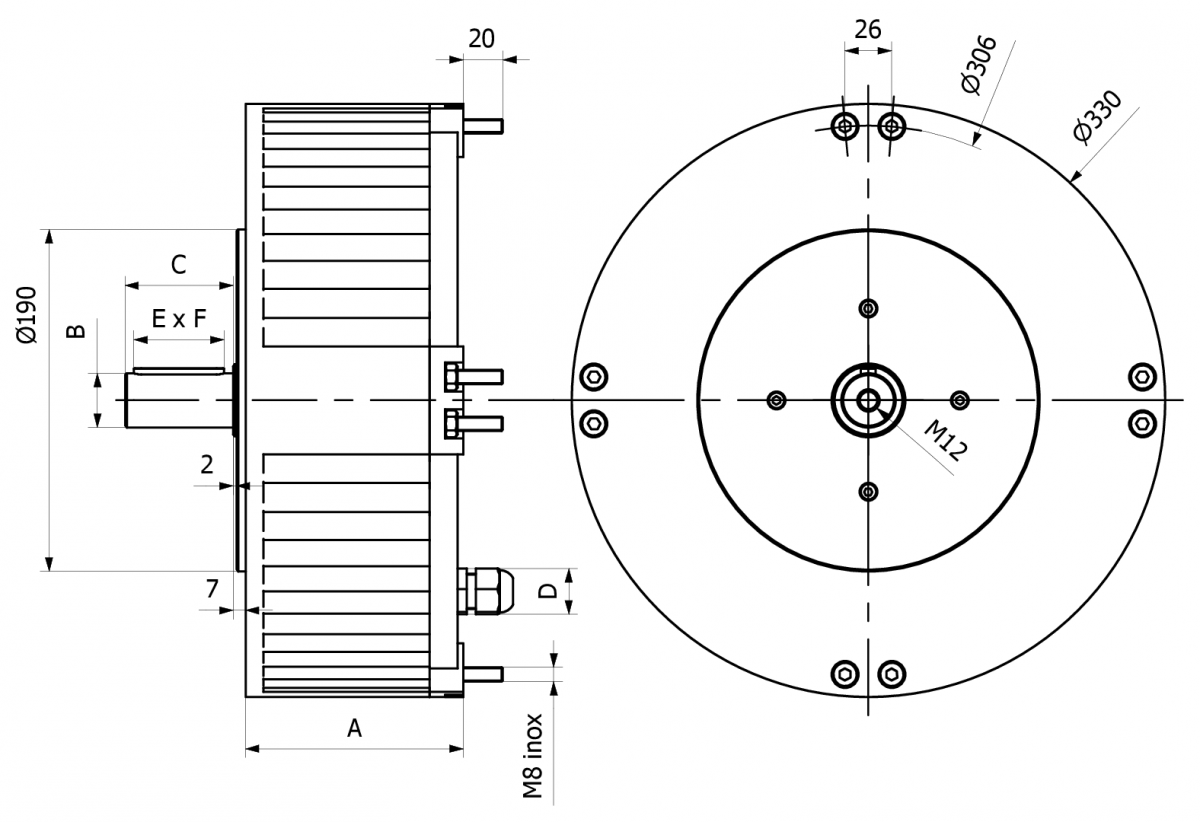 | | | | | | | | |
| --- | --- | --- | --- | --- | --- | --- | --- |
| Type | Rated torque | A | B | C | D | E | F |
| BRL 330 / 1 | 40 Nm | 121 mm | 30 mm | 60 mm | M20 | 50 mm | 8 mm |
| BRL 330 / 2 | 80 Nm | 143 mm | 35 mm | 70 mm | M20 | 60 mm | 10 mm |
| BRL 330 / 3 | 120 Nm | 165 mm | 35 mm | 70 mm | M25 | 60 mm | 10 mm |